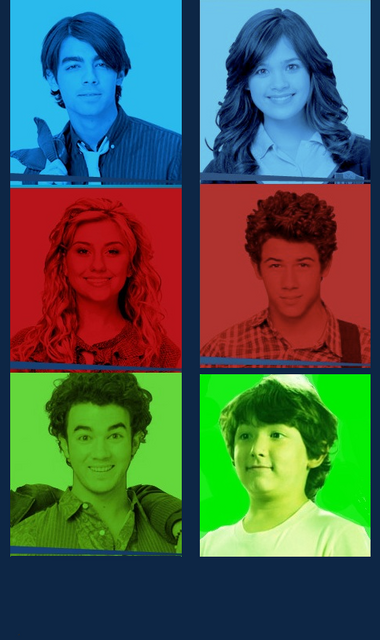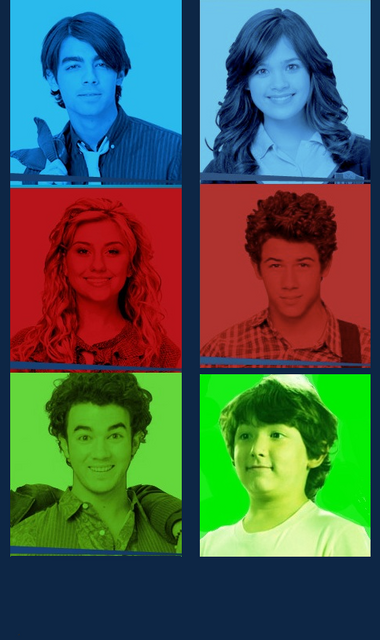 Welcome to J.O.N.A.S. Wiki,

the official Jonas resource
About the Show

Jonas L.A. (previously titled Jonas) is a Disney Channel Original Series created by Michael Curtis and Roger Schulman, starring the Jonas Brothers. The pilot was filmed in September 2008,the series premiered on Disney Channel on May 2, 2009, and became available on demand starting on April 25, 2009 first-run episodes aired on.
Latest Episode
Season 1, Episode 1':
Wrong Song
- Kevin and Joe warn Nick that he's falling too fast for his crush, Penny, but Nick doesn't listen to them.Nick then becomes heartbroken when he hears Penny singing a love song she wrote specially for her to her boyfriend. Meanwhile, Stella creates a new line of clothing called
Stellcro and uses Macy to test it..
Featured Character

Macy Misa' - Macy is JONAS's friend and the president of their fan club. In Season 1, whenever she would approach the members of JONAS, she tends to get incredibly nervous and either faint or accidentally injure them (often by stepping on their feet or hitting them in the heads with sports equipment). She often referred to each boy as "(first name) of JONAS." When she dated a boy (Randolph) who was not a JONAS, she tried to make him into a JONAS member, even calling the boy "Nick" as a "nickname." She is very athletic and plays on a number of sports teams.
Featured Episode

Band of Brothers - The guys plan a secret concert to show their fans that they are not breaking up. Meanwhile, Stella feels betrayed when Joe doesn't tell her that he has to go to New Zealand to shoot his sequel movie "Forever April", so she leaves L.A. But right before she gets on the airplane, Joe runs into the airport and kisses her. So, they end up getting back together and they all have to get to the concert in which Nick and Macy have been waiting for them the whole time.
Featured User
The user for August 2012 is RRabbit42 !
Poll of the Month
Do you edit at The Jonas Brothers Wiki?